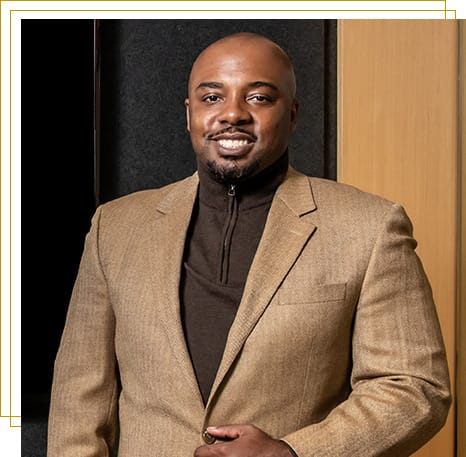 Owner // Global Strategist
JASON CAMPBELL is a native of the Southside of Chicago who is considered by his peers as a true rose that grew from the concrete. Jason sharpened his skillset in corporate America, working in a marketing and global branding capacity for some of the world's most prestigious Fortune 50 companies.
Over the past 10 years, Jason has worked on many of your favorite athlete's personal brands, orchestrating their endorsement deals, philanthropic campaigns, and business development endeavors. All of this with the goal of helping his clients create global, self-sustaining brands that transcend their sport. His fingerprints can be found across the entire sports spectrum, NBA, NFL, MLB, NASCAR, USTA (Tennis) and most recently the NHL. Whether its real estate, tech or cannabis, Jason seems to have his finger on the pulse of the next industry that is going to boom. 
His deep-seated passion for community development has lead to the fusion of his sports, real estate and tech interest to be in alignment with his philanthropic work; providing much needed resources to the less fortunate in Tanzania, China and South Africa, just to name a few.
Jason wholeheartedly believes, that if you live your brand, and work your brand, then you will love your brand. Something he preaches to his clients every day.
What we Do
Our primary focus is to help professional athletes build their personal brand and set themselves up for success on and off the court, field, race track or ice. We provide that 1 on 1 mentorship and advisement to our clients to ensure their interests are best represented in every facet of their lives. Through our tailored approach, we have been able to devise unique strategies for our clients that help them expand their brand and authentically engage their intended audience.
Philanthropic Campaigns

Equity Ownership in Tech Startups
Corporate Community Engagement

Commercial/Radio appearances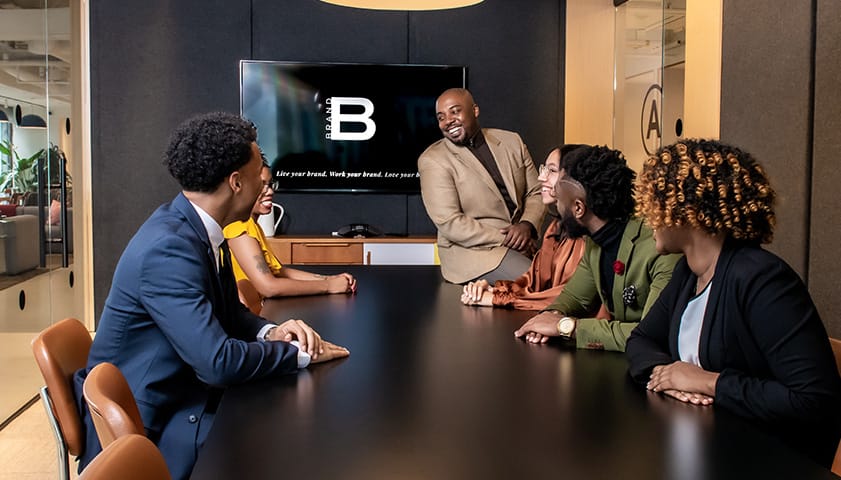 Since it's inception,
Brand B has been consistent
in it's commitment to the
longterm development
+ success of NBA players
and other athletes across
the professional sports
spectrum"
-Erjaam Hayes-
NBA Player Development
With over 30 years of collective experience, Brand B Sports has put a value on quality events, activations, marketing, community engagement, brand management, public relations and digital platform execution.
Our agency has partnered with global brands such as Allstate, AT&T, Miller Coors, Nike, Under Armour, Jordan Brand, McDonalds, Nascar, NBA, NFL, Forbes, USTA, Rev Racing, and Wintrust Bank, just to name a few.
We help our individual clients, sports teams and corporations achieve critical alignment in the sports marketing universe.
Our stratagem – Perspective clients can anticipate for us to accelerate and accentuate your growth through a 360 degree approach that will build momentum around your platform. We do this by focusing on three key areas, brand management, sports marketing and community engagement. Individually, each pillar provides a glimpse of you as an athlete and as a person, but collectively they paint a greater picture of you as a fully functioning brand.
Jason
Owner
Ayana
Strategic Advisor to the CEO
MARCUS
Director Baseball Operations
Yesenia
Account Supervisor-Client Relationship Manager
Tommy
Marketing Associate (Intern)
Danny
Image Consultant
ZEB
Junior Account Executive – Football